AirPods Case Low Battery
Jackson Sykes
Screenshots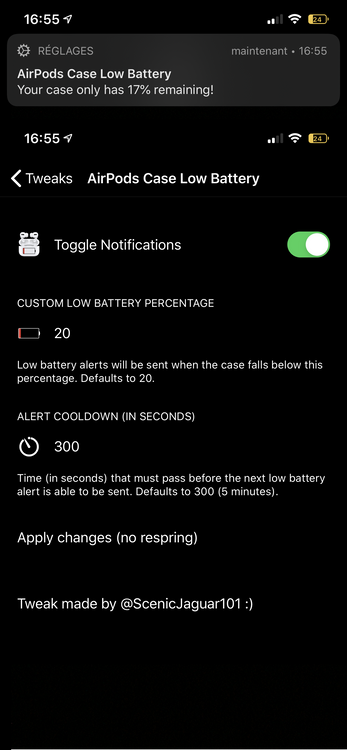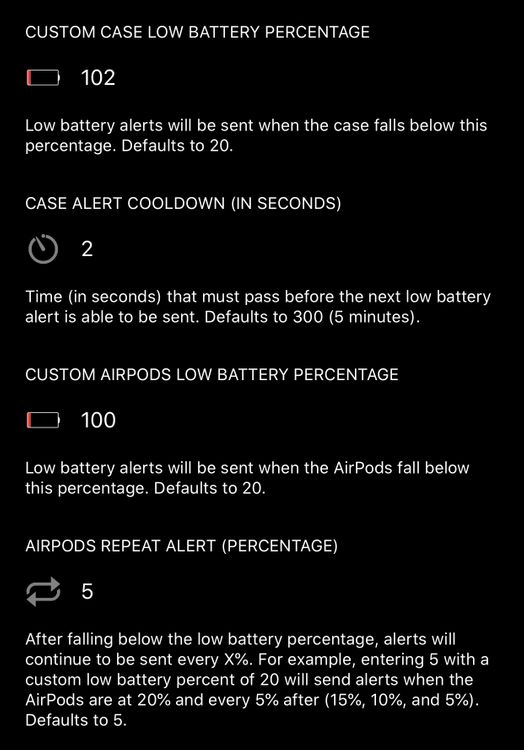 Description
Notify when AirPods or its case has low battery!
Get a notification on your device when your AirPods or its case falls below a specified percentage.
You can customize what percentage the case has to be below before notifying you and the delay in seconds between the notifications. For the AirPods, you can customize the percentage before notifying you, and the percentage delay between repeated notifications.
Limitation note: Devices can only detect a case's battery while the AirPods are in the case and while it is open. This is due to the fact that AirPods cases themselves do not have Bluetooth capabilities, so you will only be able to receive notifications when the AirPods are placed into a case and when a case already containing AirPods is opened. This should not cause much of a problem because the case will not lose battery without AirPods in them; however, it is not possible to tell if the case dies while AirPods are still in it without physically opening the case. This is a hardware-based limitation, so there is nothing that can be done about this. Other than that, placing AirPods in a case and taking them out will notify you if the case is low on battery.
What's New
Added AirPods battery notifications.
Help with AirPods Case Low Battery