This package has moved!
Dynastic Repo is shutting down, so this package has moved to a new home. The version we have may not be the latest. Read more »
Screenshots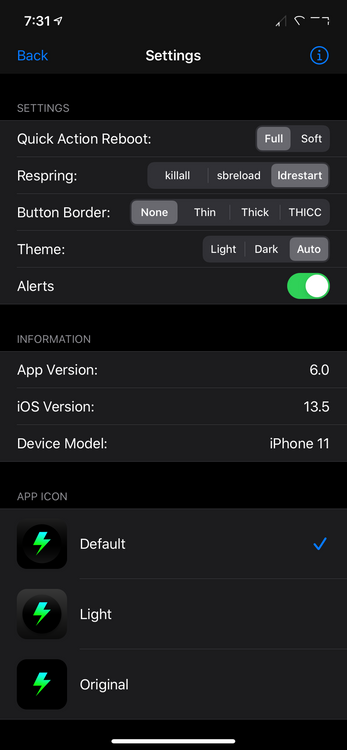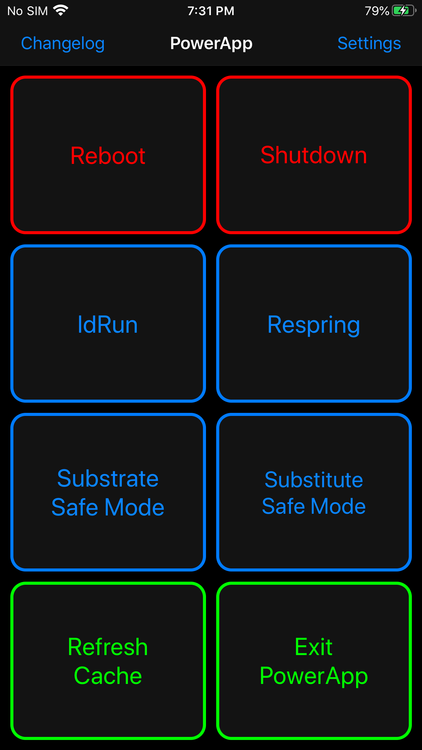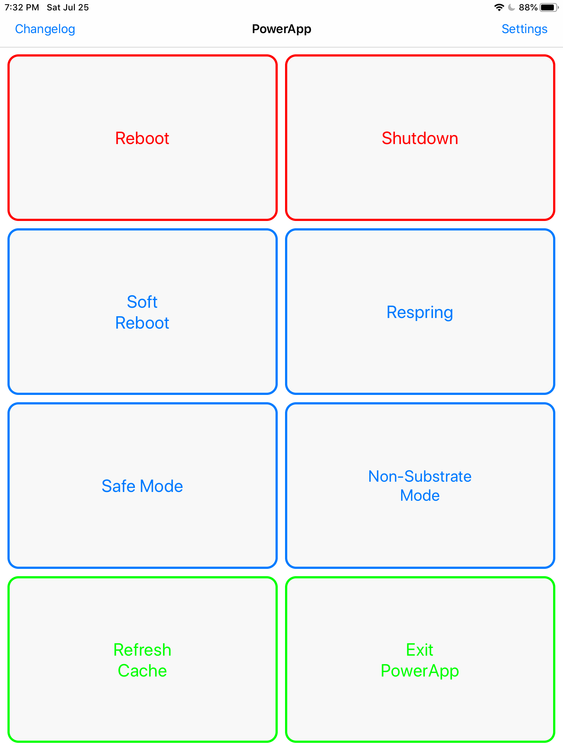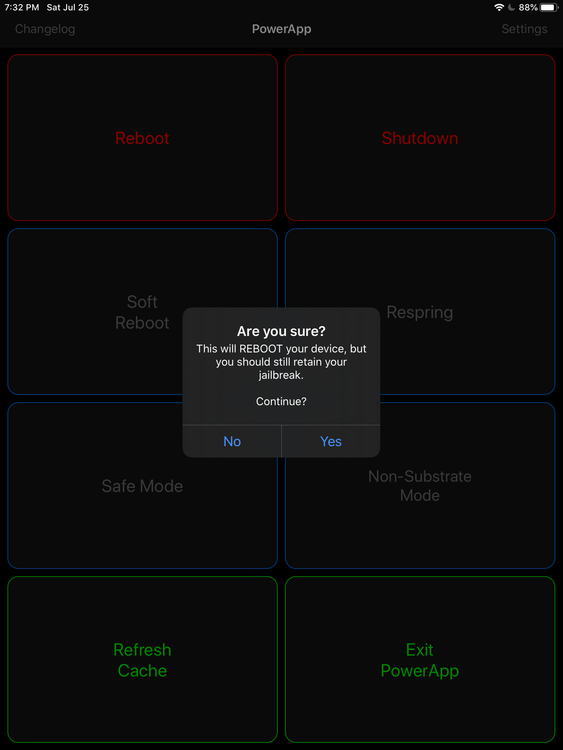 Description
Reboot, Shutdown, Respring, and more, easily!
Supports iOS 8.0-iOS 14+
Reboot, Shutdown, Respring, and Refresh SpringBoard without MobileSubstrate or Substitute!
Going into Safe Mode and entering Non-MobileSubstrate Mode by respringing requires MobileSubstrate, but it is not a requirement for PowerApp.
Donate! This app will stay free and without ads, so this would be greatly appreciated.
PayPal: https://www.paypal.me/davet1482 CashApp: $Dave1482
What's New
Added dark mode back to Settings (< iOS 13)
Added links for all 4 main package managers when checking for updates or downloading ldRun • Added alternate app icons (iOS 10.3+)
Added quick action icons (iOS 9+)
Added Developer section to Settings
Added Donation link to Settings (PayPal)
Added option to customize button borders
Added option for automatic theme changing (iOS 13+)
Settings now properly fills screen
Reintroduced Settings scrolling
Developer Information alert changes
Added a "First Launch" information alert
Changed Check for Update Alert to Action Sheets on supported devices
Disabled Soft Reboot for certain jailbreaks
Added ldRun button for certain jailbreaks
Only recolor app if light theme was changed
Code optimizations
Bug Fixes
Help with PowerApp