Screenshots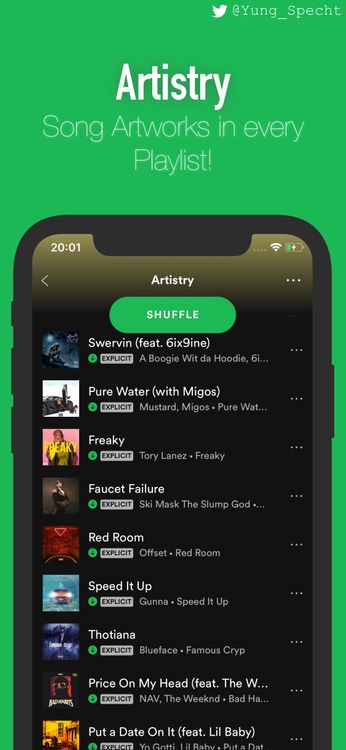 Description
Song Artworks for every Playlist
This tweaks adds Song Artworks next to every Playlist in the Spotify Application!
Follow me on Twitter (@Yung_Specht) for Updates!
If you want to feel free to donate to me at https://paypal.me/YungSpecht
What's New
It's working again
Liked Songs are now included as well
Big Thanks to Chloe (u/recoveringarmy) for helping me with this update!
Help with Artistry