Final Version
This package is no longer maintained by its developer. While it may still be functional, neither Dynastic nor the developer can guarantee future updates, support, or bug fixes.
Screenshots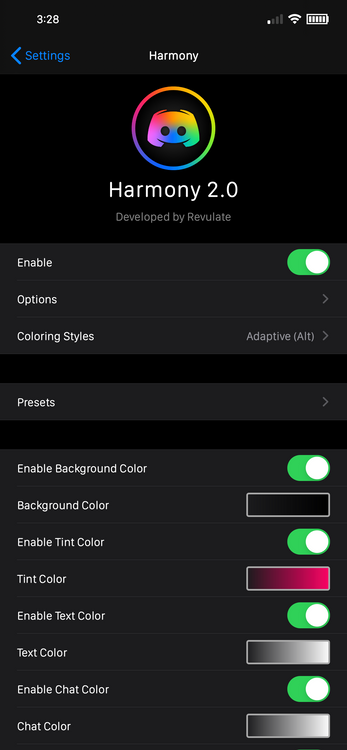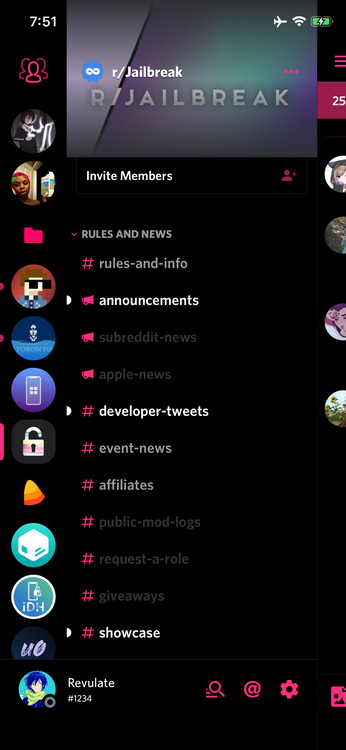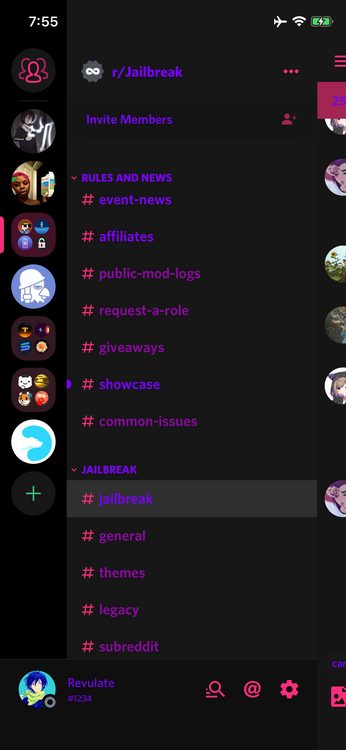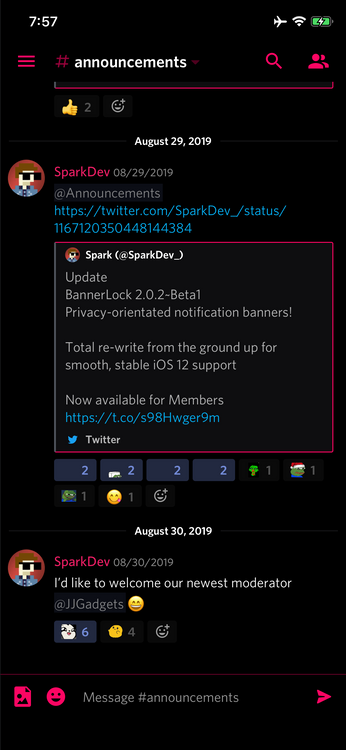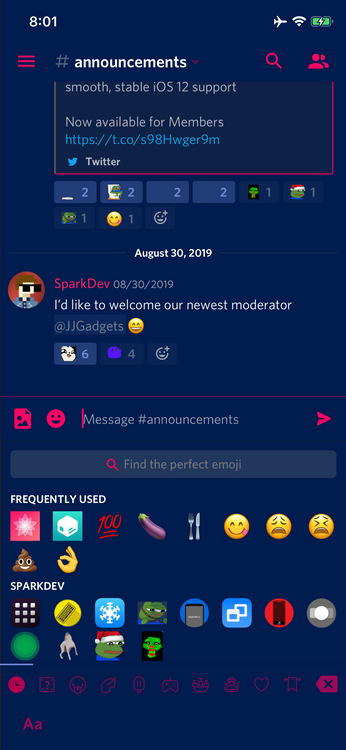 Description
Add a personalized touch to Discord
Harmony allows you to personalize Discord by allowing you to change things such as the tint, text, badge, and background color.
You can even hide those separators if you can't stand them!
Requires libsparkcolourpicker from https://sparkdev.me
What's New
Added toggle to Show Chat Input Backgrounds
Hides those annoying lines on the side
Fixed some minor coloring issues that were pointed out
Help with Harmony