Screenshots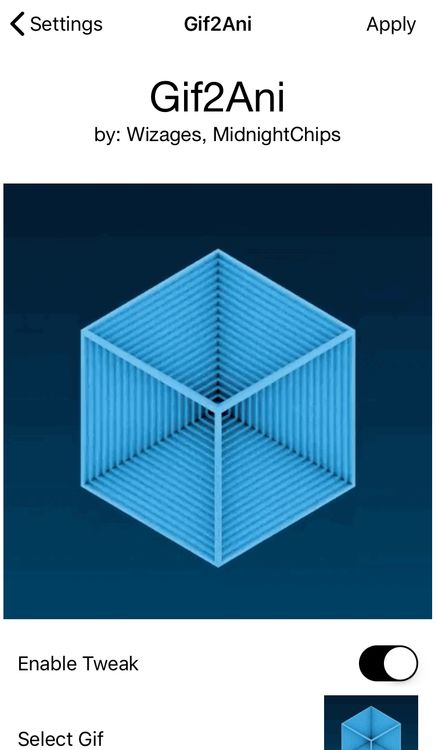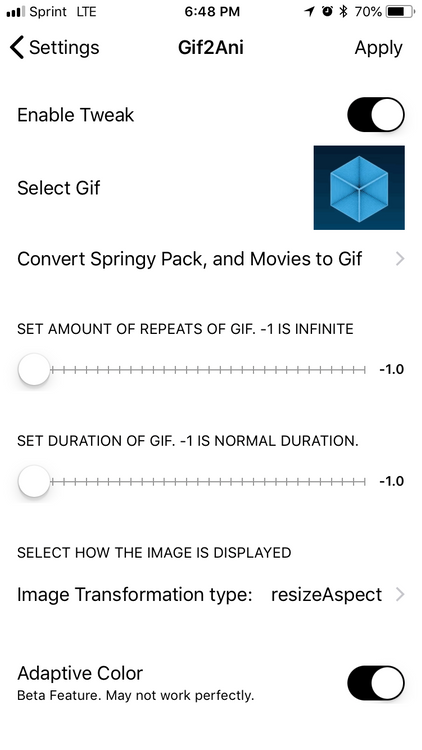 Description
iOS Respring animations from any gif you want!
Set any gif you would like as a respring logo. Convert existing springy packs and movies to gifs. Does not require anemone.
What's New
Added springy pack support
Added option to convert videos to gifs
New Prefs
Set Background color
Known Issues
When Converting springy pack or video, phone locks up.
Opening preferences may freeze after first installation as gif2ani downloads update.
When converting a video or springy pack gif2ani will state saving, then you will need to wait for the confirmation alert.
Help with Gif2Ani V2