Screenshots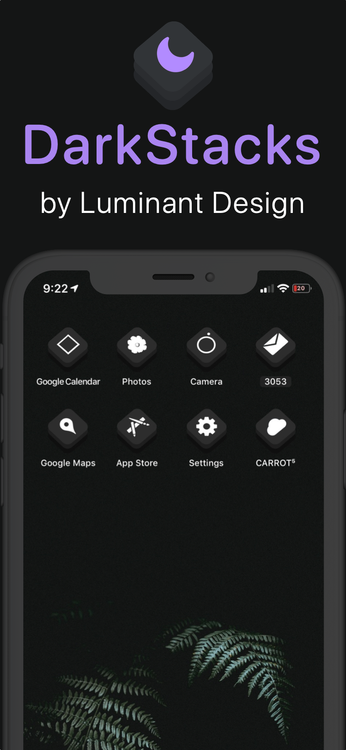 Description
A darker outlook on your icons.
A darker outlook, now on your favorite theme.
DarkStacks by Luminant Design is a continuation of Stacks, the revolutionary perspective theme released in 2018. DarkStacks pairs perfectly with dark-based setups, and comes in two styles: white icons on a dark stack, and colored icons on a dark stack. These icons are tailored to complete your perfect jailbroken setup.
As always, feel free to join our Discord to request new icons for the next version of Stacks and DarkStacks.
Our website: https://luminant.design/
Our Discord community: https://discord.gg/ARGsCWV
Our Twitter: https://twitter.com/luminantdes
What's New
Fixed Calendar icon.
Updated Photos icon.
Added more stock icons.
(Credits: gluxeo https://twitter.com/gluxeo)
Known Issues
May not install with Sentinal by @aesign_, as Sentinal has a .DS_Store file which can cause conflicts with DarkStacks/Stacks.
Help with DarkStacks