dotto+
ConorTheDev & Mirac
Screenshots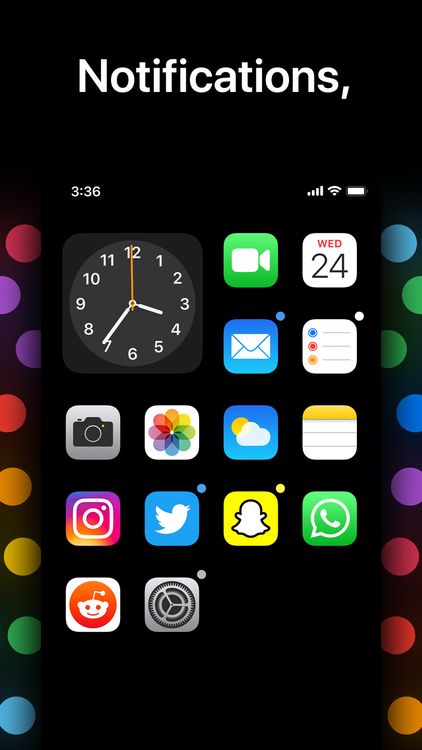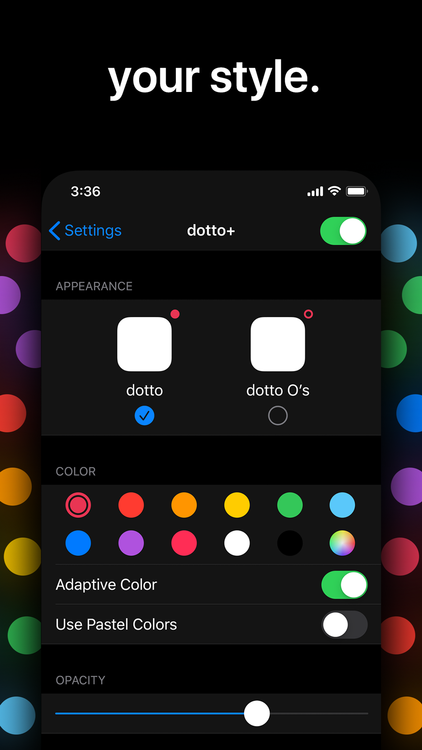 Description
Notifications, your style.
dotto+
DESIGNED BY MIRAC • DEVELOPED BY CONOR
---
With dotto+ your notification badges are replaced with minimalistic, unintrusive little dots.
Customize your dots by choosing between one of 11 hand picked colors or choose your own custom color with the color picker!
New in iOS 14: dotto+ now uses the system colour picker for the best stock-like experience.
Don't want to choose colors? Enable Adaptive Color in dotto+'s settings. Our advanced algorithms will detect the color of your apps and adjust the color of the dots to make them match!
To keep up with progress on dotto+ and all of our other projects, make sure to follow us on Twitter :)
Conor (@conrothedev) • Mirac (@thatmirac)
Special thanks to @NoisyFlake for helping with the color algorithm!
What's New
✨ dotto+ 1.0.6 is now here! This version includes the following:
Official iOS 14 Support
Use system colour picker on iOS 14 and above
Fix issues with UI themes
Fix clarity issues with colour picker

When a custom colour is selected, it was not made clear that it was selected - that has been fixed :)

General bug fixes and performance improvements
Sidenote: thanks for 200,000 downloads - from Conor and Mirac with love <3
We would also like to thank all the beta testers for participating in testing this update. Without them we wouldn't be able to provide the stability we strive for.
ConorTheDev & Mirac
Developer
Help with dotto+