Screenshots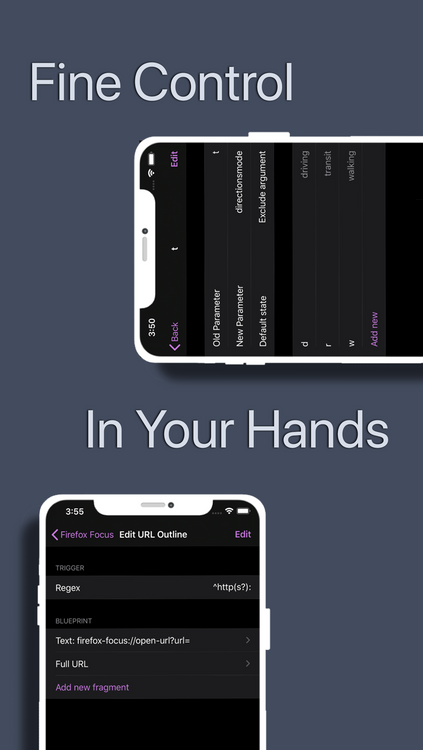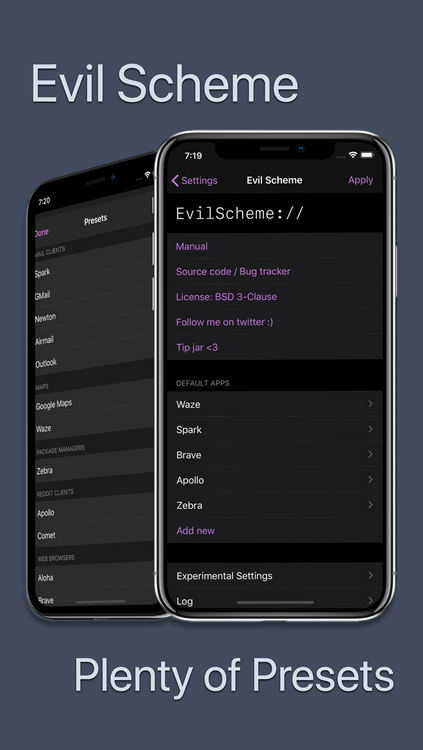 Description
Change default browser, package manager, navigator, and more!
Evil Scheme
Evil Scheme takes advantage of iOS URL schemes to allow users to change default apps in which links open.
Usage
Default apps can be set in the Evil Scheme preference pane within the Settings app. To add a default app, select the highlighted Add new row. Choose a preset, or dismiss the view to build your own. To apply your changes, return to the primary Evil Scheme menu and press the Save button in the top right corner; no need to respring! Try opening a link that would typically open a stock app, and viola, your selected app should open!
Creating Custom Presets
Take a look at the user manual for an in depth look at creating your own presets.
Installation
You can install EvilScheme for free by adding the Dynastic Repo to your favorite package manager. It can also be compiled from source if that's your thing using Theos or DragonBuild.
License
Evil Scheme is free and open source software licensed under the BSD 3-Clause 'New' or 'Revised' license provided "as is" with absolutely no warranty.
What's New
Tweetbot preset
Improved logging functionality
Known Issues
Siri will not open the selected default app. I've looked into this, but I wasn't able to get it working reliably. If you've done any work reversing SearchUITableViewController and how it interacts with ResponseKit get in touch :)
Using the Spark preset, occasionaly the app will open, but new email will not be composed. I think this is an issue with the Spark app itself, and I've contacted the developers.
Help with Evil Scheme