Screenshots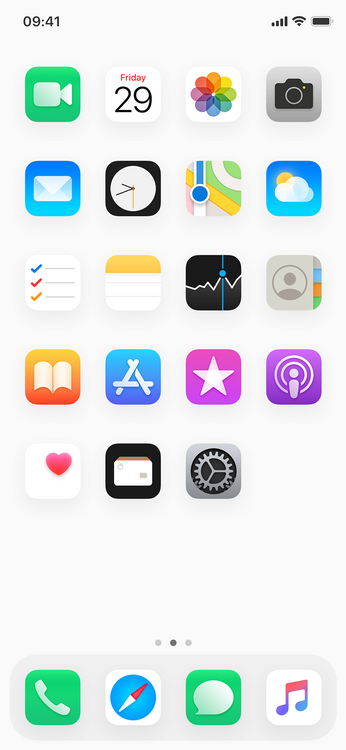 Description
A theme for iOS. Clean, familiar, yet new.
kindaStock improves on the stock iOS icons while staying true to the original. Every icon is carefully crafted with love and attention to detail to give your device a fresh new look while keeping that premium Apple feeling.
kindaStock comes with over 200 themed icons, beautiful icon shadows that can be enabled with the Snowboad Icon Effects Extentsion, over 50 alternative icons including soft versions and custom notification badges to tie everything together. ***
App Suggestions
To suggest apps to be themed for following releases, contact me on Twitter or write an email to [email protected] with the names of the apps you would like to suggest. ***
Additional Info and Refund Policy
Please note that kindaStock is a theme and relies on a theming engine like Snowboard, Anemone or iThemer to work, all available for free on their respective repos.
Additionally, change of mind refunds can be requested for 24h after purchase.
What's New
Improved compatibility with more theming engines
Improved theme structure
Help with kindaStock