Screenshots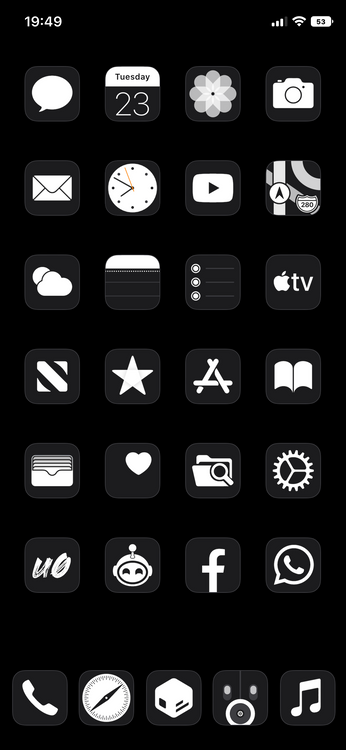 Description
Native-like Dark Mode for your HomeScreen.
Nightlight is a true iOS-style Dark Mode theme for your device. It stays true to the Dark Mode style implemented in iOS 13 by using the same colours and styles. Nightlight uses the stock glyphs of iOS, the same colours as apples Dark Mode and even imitates the light grey table separator around each icon. All of this is done to provide a native and original look and feel.
Nightlight comes with 200 icons at launch, with many more to arrive in future updates. As always, you can request icons via my Twitter. My handle is @xerusdesign.
Huge thanks to everyone for the support and kind feedback for this theme. It helps a lot during the development.
Please Note: This theme requires a theming engine to work. Some of these theming engines include SnowBoard, iThemer and Anemone. Felicity Pro has been specifically built to be used with SnowBoard, but any of the above should work.
For best effect, use the default iOS black wallpaper.
What's New
Fixed .DS_Store issue in Cydia.
Help with Nightlight