Screenshots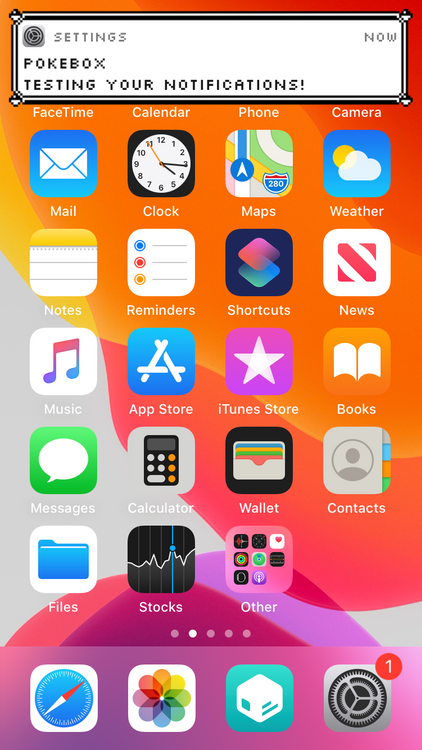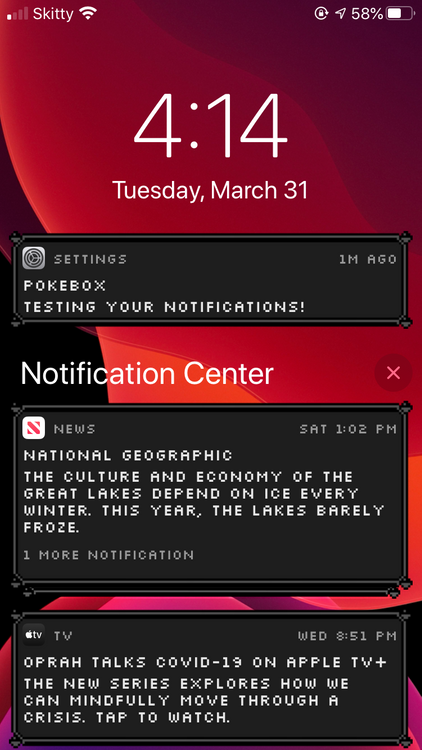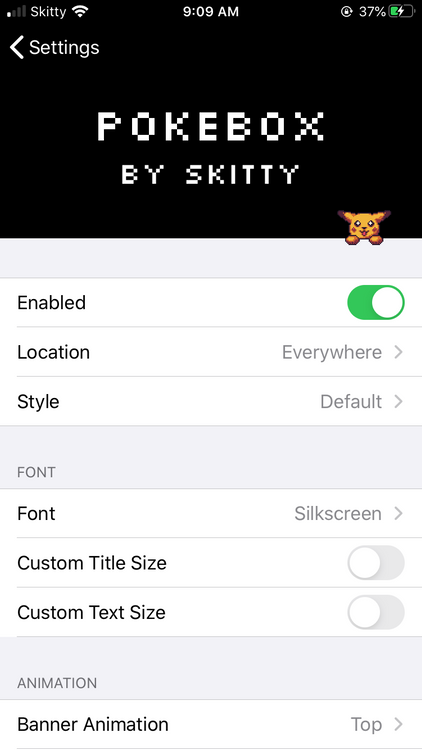 Description
Pokémon style notifications!
Supports iOS 12 and 13.
Pokébox brings a Pokémon-esque style to your notifications, featuring dark mode, animated text, and more!
Customizable options
Pokébox includes many options in order for you to configure it just to your liking, including:
Font
Title/text size
Background style
Banner animation
Text animation
And more!
Preferences are configurable through the bundle in settings.
Open Source
Pokébox is open source on GitHub. Contributions are welcome!
If you have bugs that you want fixed, creating an issue on the GitHub repo is the best way to report them.
What's New
Support for ColorBanners and ColorMeNotifs
Added style override selection
New option to hide notification icon
Much better iOS 12 support
Bug fixes and improvements
Help with Pokébox