Priority
Justin Proulx and Ayden Panhuyzen
Screenshots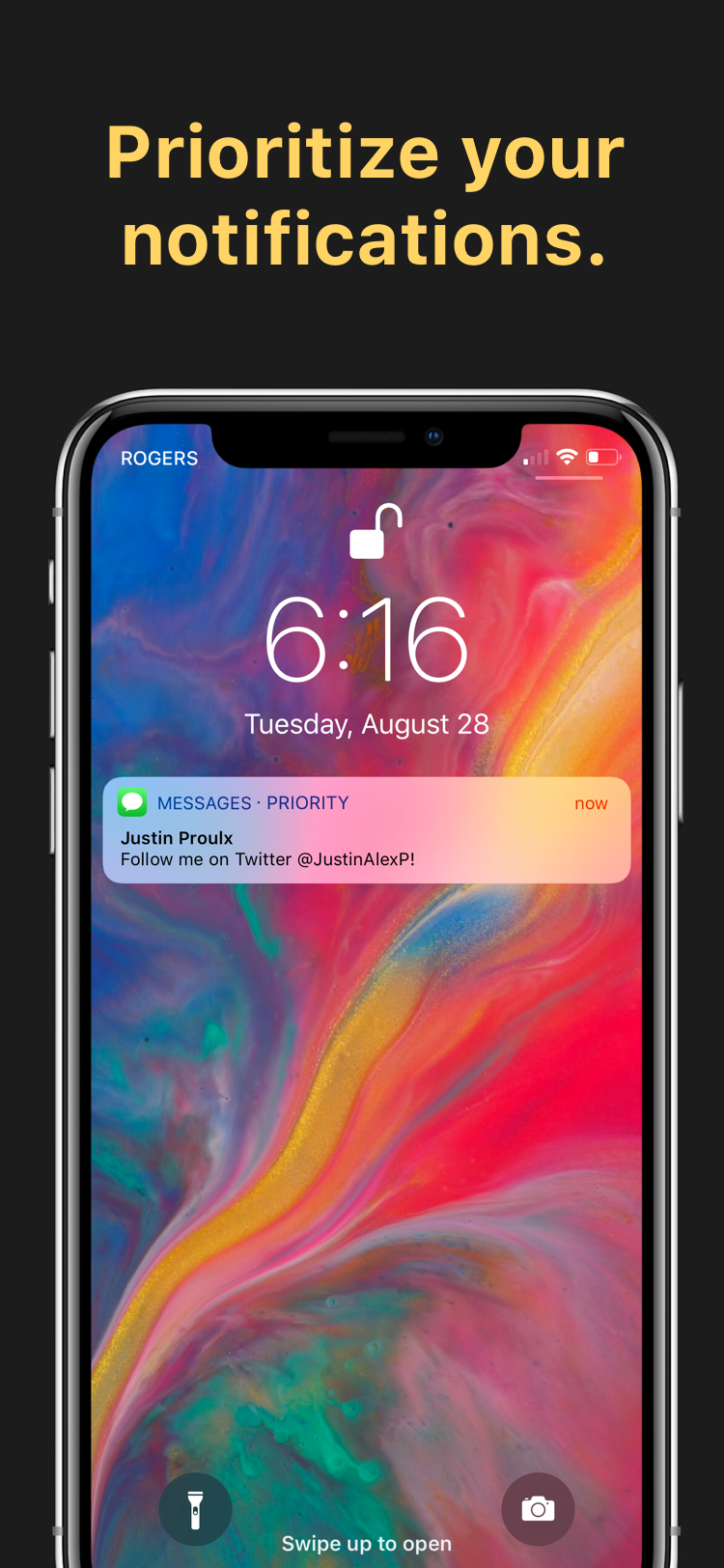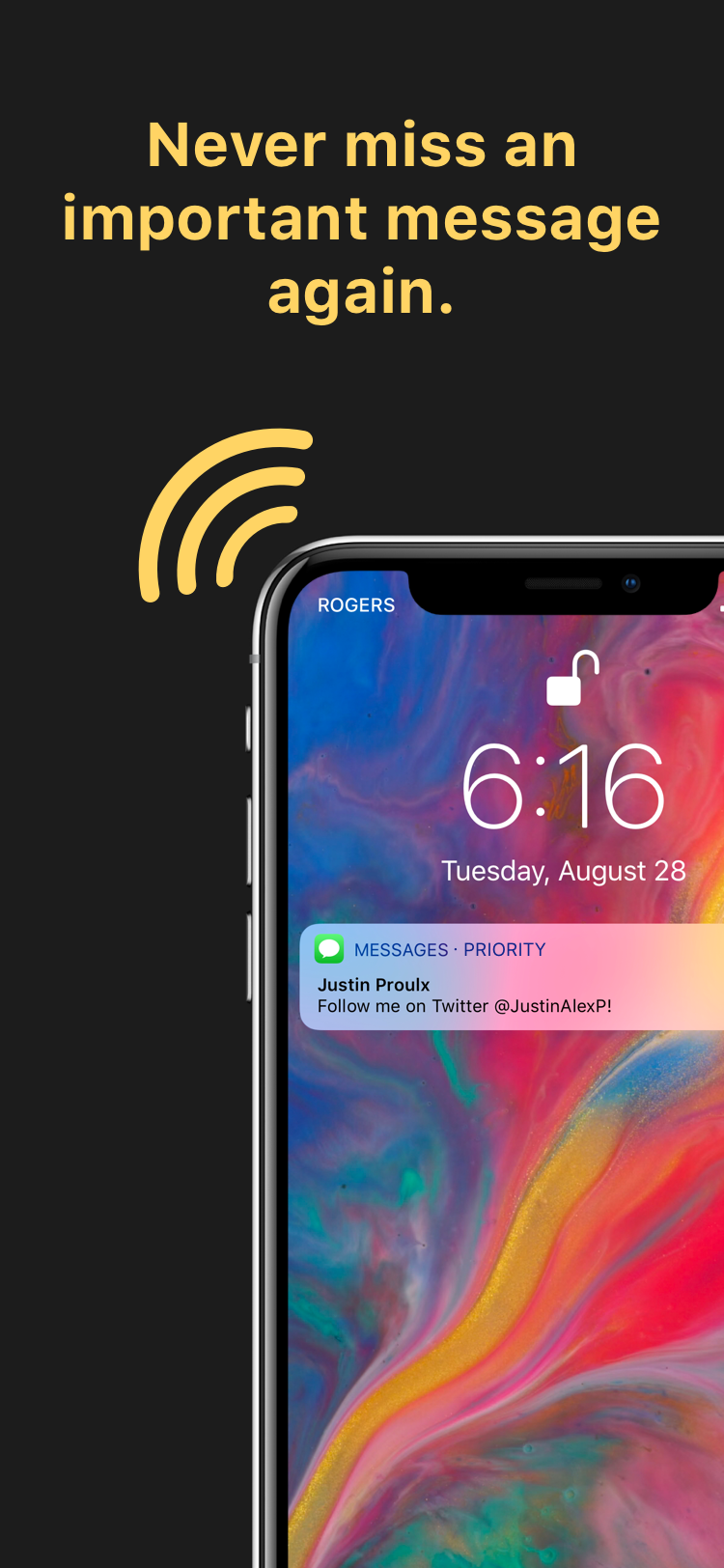 Description
Never miss an important message again.
Priority allows you to prioritize notifications from certain apps, making sure you never miss another important notification.
Priority Notifications bypass Do Not Disturb, stay at the top of your Lock Screen, don't disappear until manually dismissed, and have a more prominent vibration to make sure that you notice them, and can take action as soon as possible.
What's New
Support for A12(X) devices
Justin Proulx and Ayden Panhuyzen
Developer
Help with Priority