Screenshots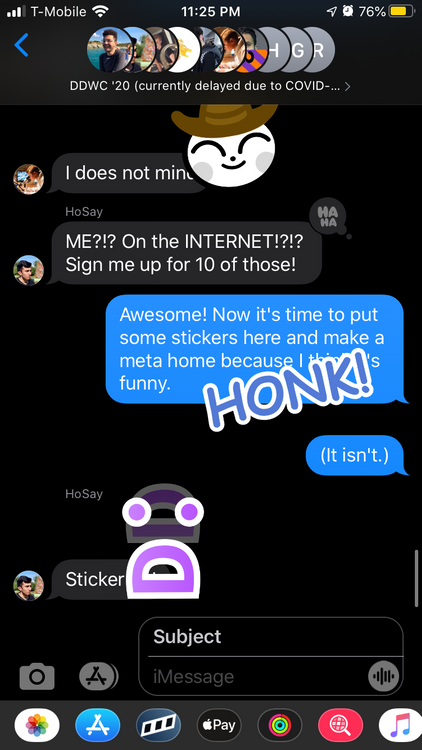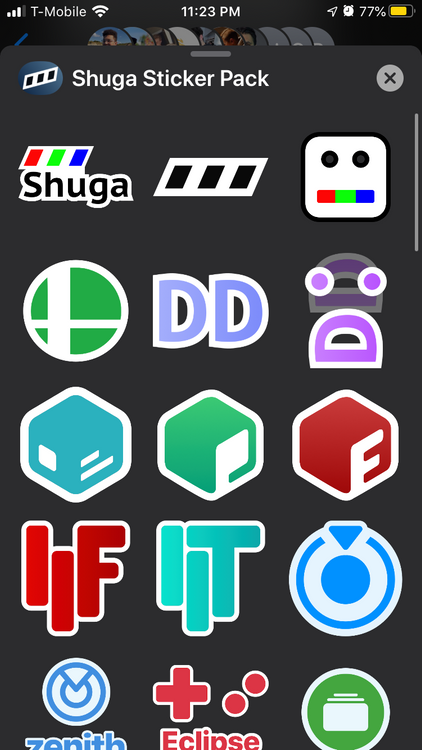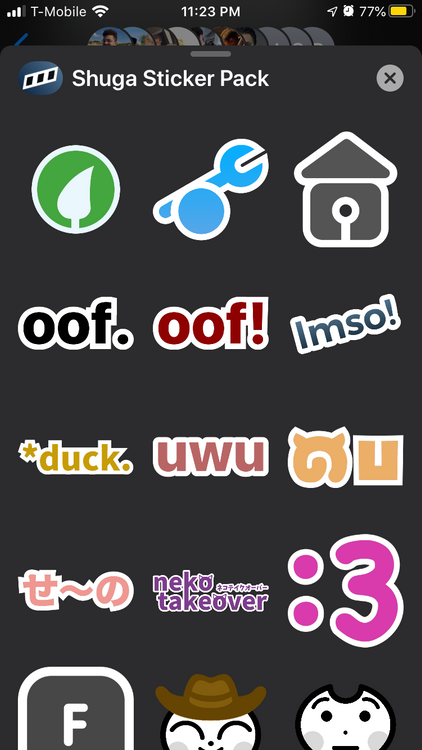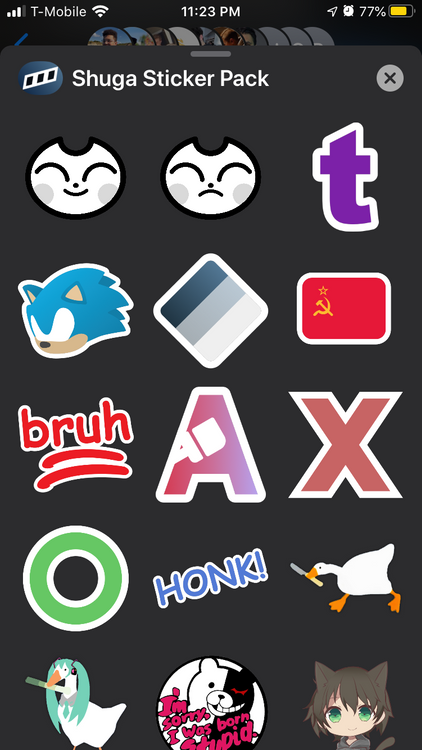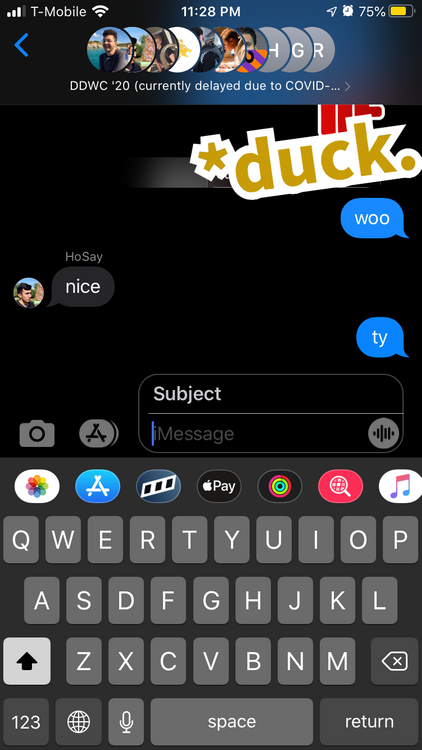 Description
A sticker pack for iOS.
Shuga Sticker Pack is a sticker pack for iMessage. Literally that's it. It doesn't add any new functionality, or make iMessage look prettier. It's just a f***ing sticker pack that isn't on the App Store.
Featuring…
Shuga stickers! Rep all of your favorite Shuga projects, such as Zenith (creators of Eclipse), SmashAdditions, ShugaBot, and more!
Digital merch! Get stickers from your favorite jailbreaking brands, such as Dynastic, Packix, and Sileo!
Weeb shit! We have stickers in Japanese that, let's be honest, you probably can't read. You can even UwU!
Inside jokes! Pay respects? Check. T-Chat? Whatever that means, check! Honk? HONK!
Not a Telegram sticker pack I swear! We have Shuga cat stickers shamelessly ripped from Makemon's character generator!
…and more!
Testimonials
"LMFAOOOOO"
- Ayden Panhuyzen God of Dynastic, when reading this mess of a depiction.

- Skitty Developer of Dune, SixLS, and quality memes.
Used by your favorite developers, such as checks notes Shuga! Oh yeah, and like all of Dynastic, maybe. Kirb also uses this and is literally the only reason the Untitled Goose Game references are present. At least, the last time I checked they used this.
Download Shuga Sticker Pack today! Or don't. I'm a description, not a cop.
What's New
Added Zoom-themed stickers.
Known Issues
All icons and images are property of their respective authors.
If anyone is interested in submitting their own assets, please contact me using my Support channels.
---
Eclipse, OpenSkin, OpenRepo, and the Zenith logo © Zenith Team.
Dynastic "DD" logo © Dynastic.
Packix logos © Packix, @aesign
Twickd logos © Twickd.
Skittyblock emotes © @Skittyblock
Micro logo © @HeyItsMicro
Shuga cat stickers © @BAYACHAO
Zoom logo © Zoom.
Untitled Goose Game © House House.
Monokuma "I'm sorry, I was born stupid" sticker © Spike Chunsoft.
Kemono Friends "の" logo © Mine Yoshizaki.
Ge0Spartan anime girl stickers © Terada Wilson, @Ge0Spartan.
Help with Shuga Sticker Pack