Screenshots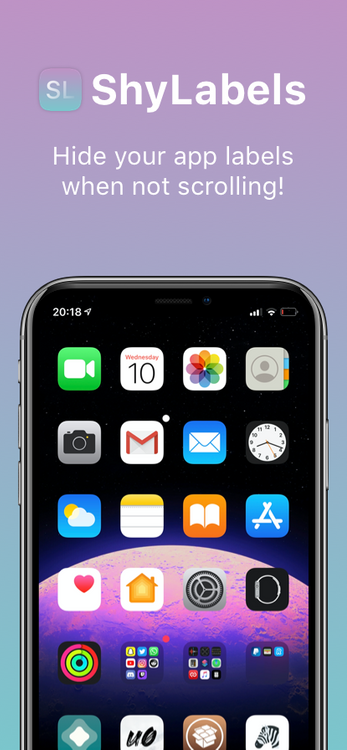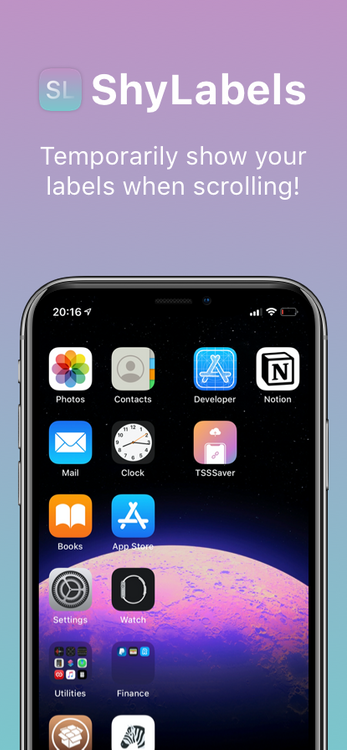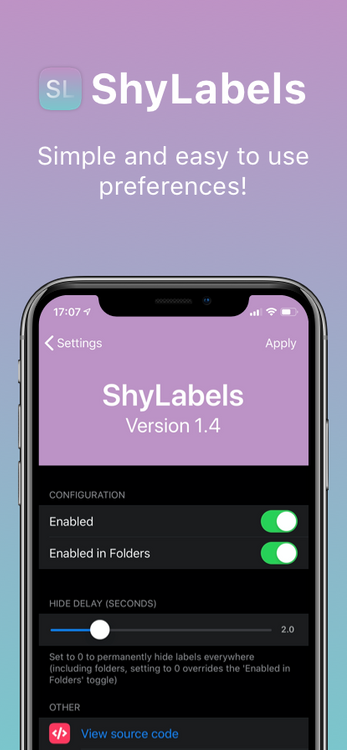 Description
Hide your app labels when not scrolling
ShyLabels makes your homescreen more simplistic, whilst keeping the essential function of the app label.
Features
Temporarily hide your app labels

Your app labels will automatically hide after a certain amount of time that can be adjusted in Preferences

Works with CozyBadges

ShyLabels works with CozyBadges, so the notification count will still show if the app or folder has pending notifications
Notes
ShyLabels is open source, be sure to check out the code if you're interested.
If you have an bug, create an issue here.
ShyLabels was originally made by NoisyFlake, this was made and approved by NoisyFlake himself before publishing
What's New
ShyLabels 1.4 is here with bug fixes & more:
Fix issues with labels not hiding or showing
Fix glitchy folder labels
Fix context menu not hiding label again sometimes
Add option to disable in folders
Performance improvements

Developer speak: "layoutSubviews bad"
Thanks for the bug reports, and sorry about the bugs in 1.3.1, I hope this resolves your issues!
Help with ShyLabels