This package has moved!
Dynastic Repo is shutting down, so this package has moved to a new home. The version we have may not be the latest. Read more »
Screenshots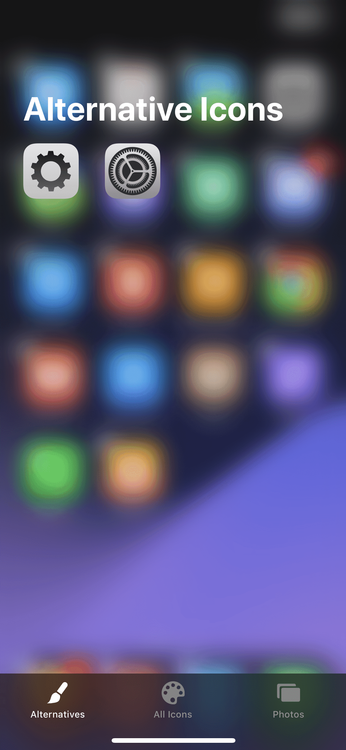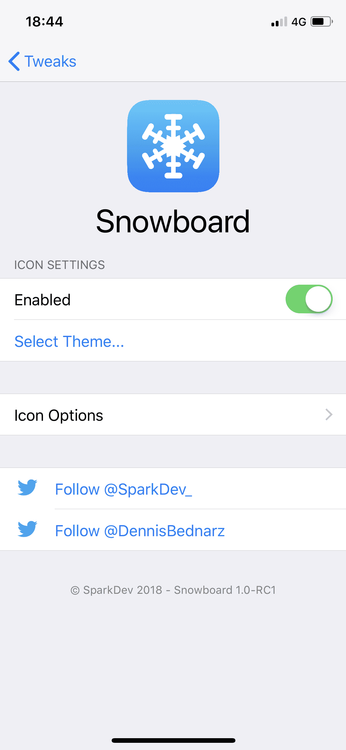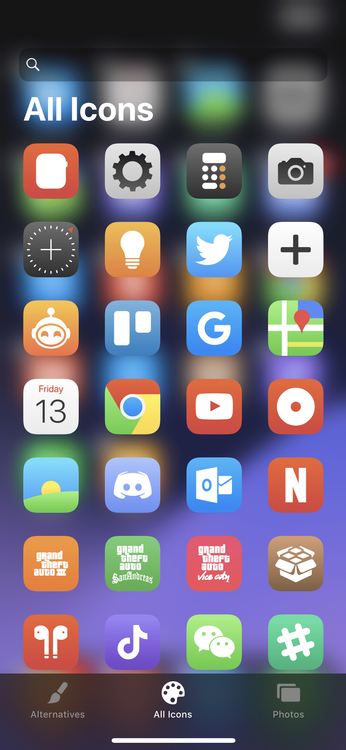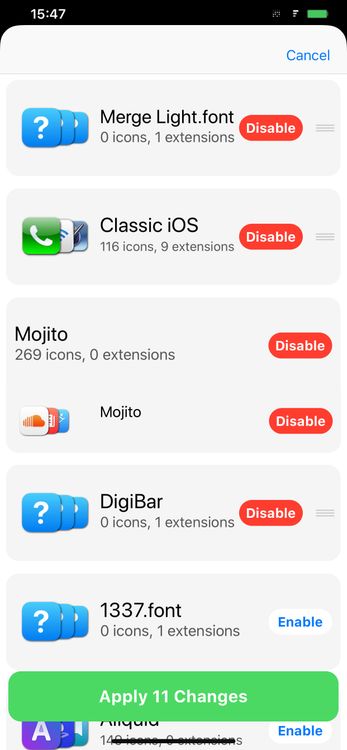 Description
SnowBoard theming engine
SnowBoard is a lightweight spiritual successor to the legendary WinterBoard theming engine. It works with iOS 7 and up and supports formats from all other popular theming engines. SnowBoard is faithful to the spirit of jailbreaking, and as an essential tool, it is therefore available for free.
Note: A version of SnowBoard is always kept on Dynastic to make it easier to access for some users. However, the latest version of SnowBoard and the SnowBoard Extensions are available on the repo: https://sparkdev.me
To access features such as: masks, icon effects, respring logos, UI theming, and more - add the above repo and install the relevant SnowBoard Extensions. This is done to keep the core of SnowBoard lightweight, and prevent those features being active for users who aren't interested in them.
If you like the work put into SnowBoard, you can show your support by following Spark and Dennis D. Bednarz on twitter and donating to Spark's Patreon.
SnowBoard is brought to you in loving memory of the great Dennis D. Bednarz.
What's New
Fix a bug where calendar icon may not apply
Help with SnowBoard