Screenshots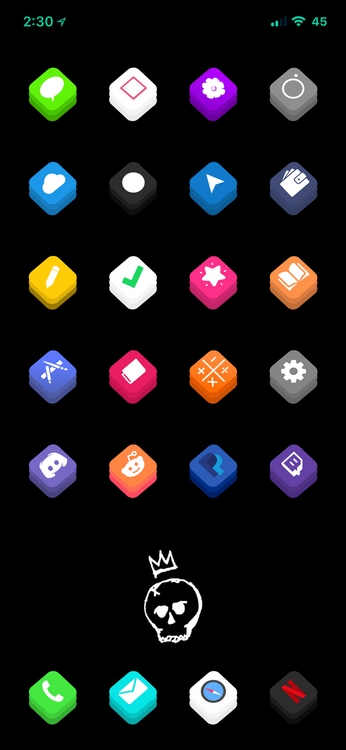 Description
A new outlook on your icons.
Stacks is currently in Public Beta. This means that there will be updates to the icons, as well as additions to icons. If you would like to request an icon, please join us on our discord at https://aceruos.co/discord
Stacks brings a new outlook to your device, handcrafted by the Aceruos team to feature a stacked effect for your icons.
Install and enjoy.
Twitter: https://aceruos.co/twitter
Join us on Discord: https://aceruos.co/discord
What's New
New Icons
Added Gmail, AOL, G2A, Nintendo Online, Adult Swim, Uber Eats, Waze, Venmo, Ubisoft, Alarmy, Tumblr, Amazon Echo, Dropbox, Delta, Compass, iMovie, GarageBand, Tips, TV, Bridge
As always, to request icons join our Discord server.
Known Issues
The calendar icon is not themed.
Help with Stacks