Screenshots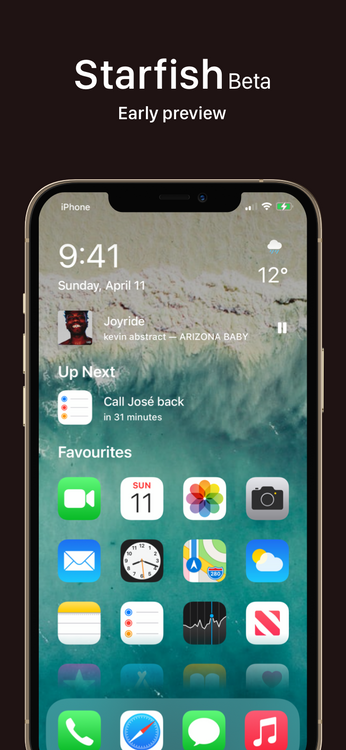 Description
The long-awaited redesign is (almost) here.
Supports iPhone devices on iOS 14.
This tweak is in beta. Please do not buy it if you are not comfortable with prerelease software.
Starfish redesigns the Home screen with a beautiful new layout. Every detail of the design has been meticulously refined, from how it interacts with your wallpaper, to the gestures found throughout.
What's New
Build 8
Bug fixes and performance enhancements.
Known Issues
Starfish is currently in beta. You may encounter some bugs. Here's what to expect:
Unfinished features
Section headers layout incorrectly.
"Add Section" shows when not in Edit Mode.
Icon limit is still present.
Preferences are not yet finished.
Bugs
Editing pages will cause a crash or make icons detach from Starfish until you respring.
Spotlight Search may show on unlock.
Please do not post publicly about bugs while Starfish is in beta. If you find something not on this list, please email me!
Help with Starfish Beta