Winter Mode for Apple Watch
Ayden Panhuyzen
Screenshots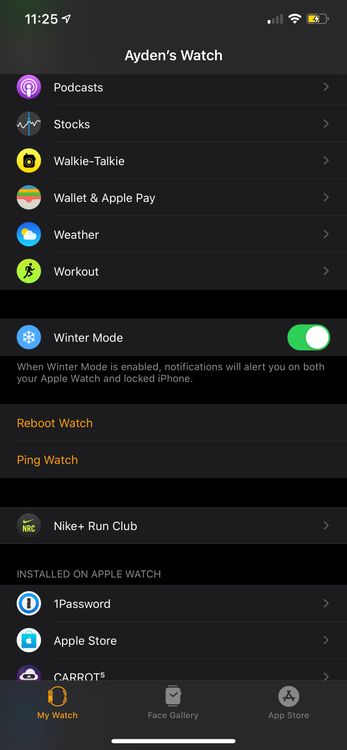 Description
Designed by Ayden in Canada.
Supports iOS 13 and 14.
Sometimes being Designed by Apple in California is a bad thing.
For example, you have a very large winter coat on, but all of your notifications are coming in solely on the Apple Watch firmly underneath its heavy sleeve.
Winter Mode fixes this: turn it on and your notifications will alert you on both your Apple Watch and locked iPhone.
(Also, Apple: hire engineers outside of the United States!)
---
Winter Mode is open source! Check out the code on GitHub.
What's New
Fixed an issue where the install would fail if you have no paired Apple Watch.
Ayden Panhuyzen
Developer
Help with Winter Mode for Apple Watch